Company data leads to the future
Operative business analysis used to be about following up on results in relation to set goals. But focus has shifted; these days analysis is used to predict the future.
Everything we do on the internet generates data. There are endless possibilities to get to know your customers and truly understand their behavior and needs. If yesterday's challenge was finding information, today's challenge is avoiding drowning in all the information available.
"The first step is to take control of the data you already have and identify possible information gaps based on what you're looking to get out of it. Step two is to improve your use of the data to create customer value and competitive advantages such as more efficient support and decision processes. Maybe you need to look at the data in a new way, define new metrics and structure the data differently," says Nicke Rydgren, manager for Bisnode's service group, which helps Bisnode's customers develop their data management and analysis.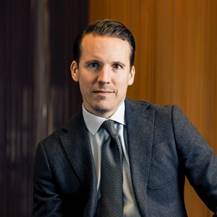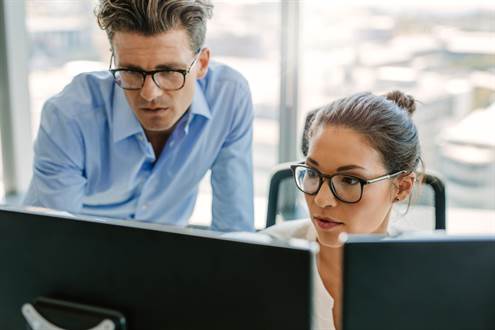 Data analysis in day-to-day business
Nicke Rydgren sees a distinct trend in how companies use data. "Previously, data analysis was more of a cyclical thing. Now more and more companies see the potential in data-driven analysis in their daily business. Analytical thinking can be used not only to conclude what has happened, but also to act on here and now as well as to predict the future. In the end it's about optimizing how we use our resources in the short and the long term."
Spotify's analysts are internal consultants
One company that uses its data extensively to make smarter decisions is Spotify. Each streamed song generates data on where, when and how the individual listened to the song. Millions of lines are logged every minute. Spotify's analysts are responsible for analyzing relevant data and presenting it in an uncomplicated overview.
"We analysts are like internal consultants for the whole business, from design to technique to marketing. Our colleagues don't want to drown in information. What they need is a presentation of our conclusions that serves as a foundation for their daily decision-making," says Fredrik Johansson, Analytics Marketing Manager at Spotify.