In May 2019, an event on "Master Data Excellence" took place at FIFA Museum in Zurich. CDQ and Bisnode welcomed 80 participants who had the opportunity to exchange ideas with master data experts. We talked to the presenter Patrick Galig about how he experienced the day and what the most exciting insights of the event were for him. One of them: The companies still have a lot of work to do.
80 data controllers, chief data officers, CMOs and many others travelled to Zurich in May 2019 to attend the Master Data Excellence conference. At many keynotes and best-practice sessions they got the latest ideas and trends on the subject of master data.
Patrick Galig has been the moderator throughout the day. In an interview he talks about his impressions, the encounters with the participants and what Master Data Excellence means in practice.
How was the event?
It was very interesting. There were many and especially international companies present. This has once again shown that the subject of master data is very topical. Accordingly, the demand was very high.
That is right, the event was fully booked to the last seat. Why is this subject so interesting?
People are noticing more and more that they can no longer avoid a clean database in the context of digital transformation and data-supported work. That's one reason why the event was so well received. The other one: The participants had the opportunity to exchange ideas with experts. The combination between Bisnode and CDQ was ideal. Bisnode contributes the data, CDQ has outstanding conceptual capabilities. People were very interested.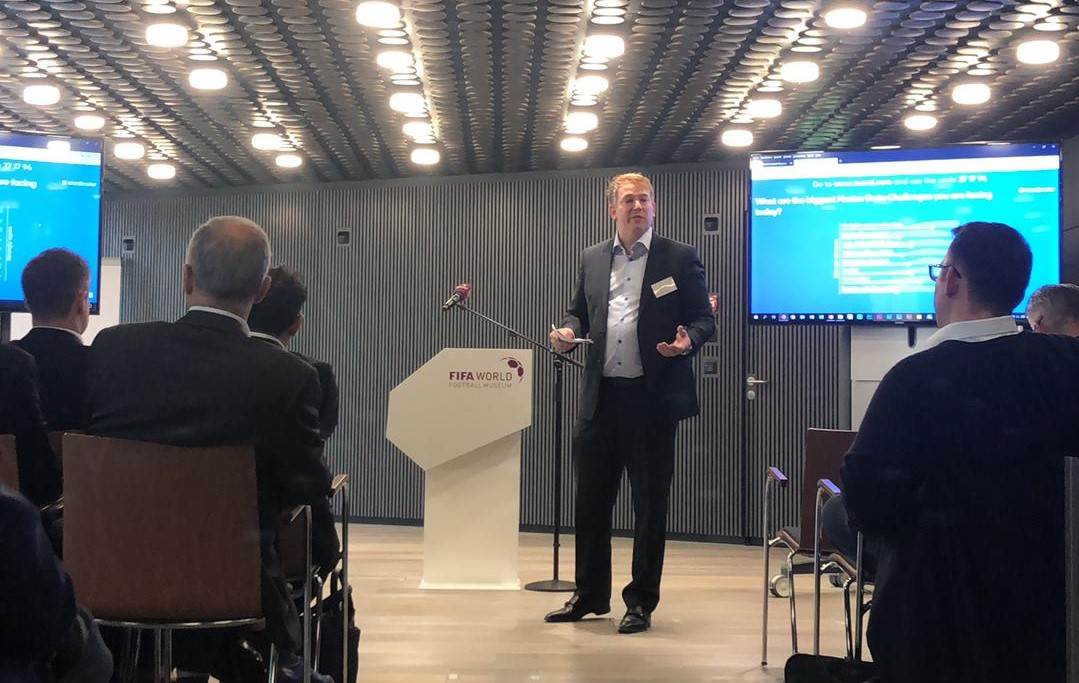 Did you also have the opportunity for an exchange? What did you remember?
We heard again and again in many conversations that people begin to think holistically. Today it is not only about master data management. The companies have the need to enter the use cases. This includes compliance. But this also includes risk and marketing. The participants were therefore keen to find out how the integration into the local systems works.
That almost answers the next question, namely why master data is so important. Actually, you can sum it up in one sentence: Everything starts with data. Right?
That is right: It all actually starts with data. They provide a uniform and consistent view of reality - of what is happening in a company. This is only possible if you have master data under control and are constantly developing it further. So yes: It really is the basis of everything.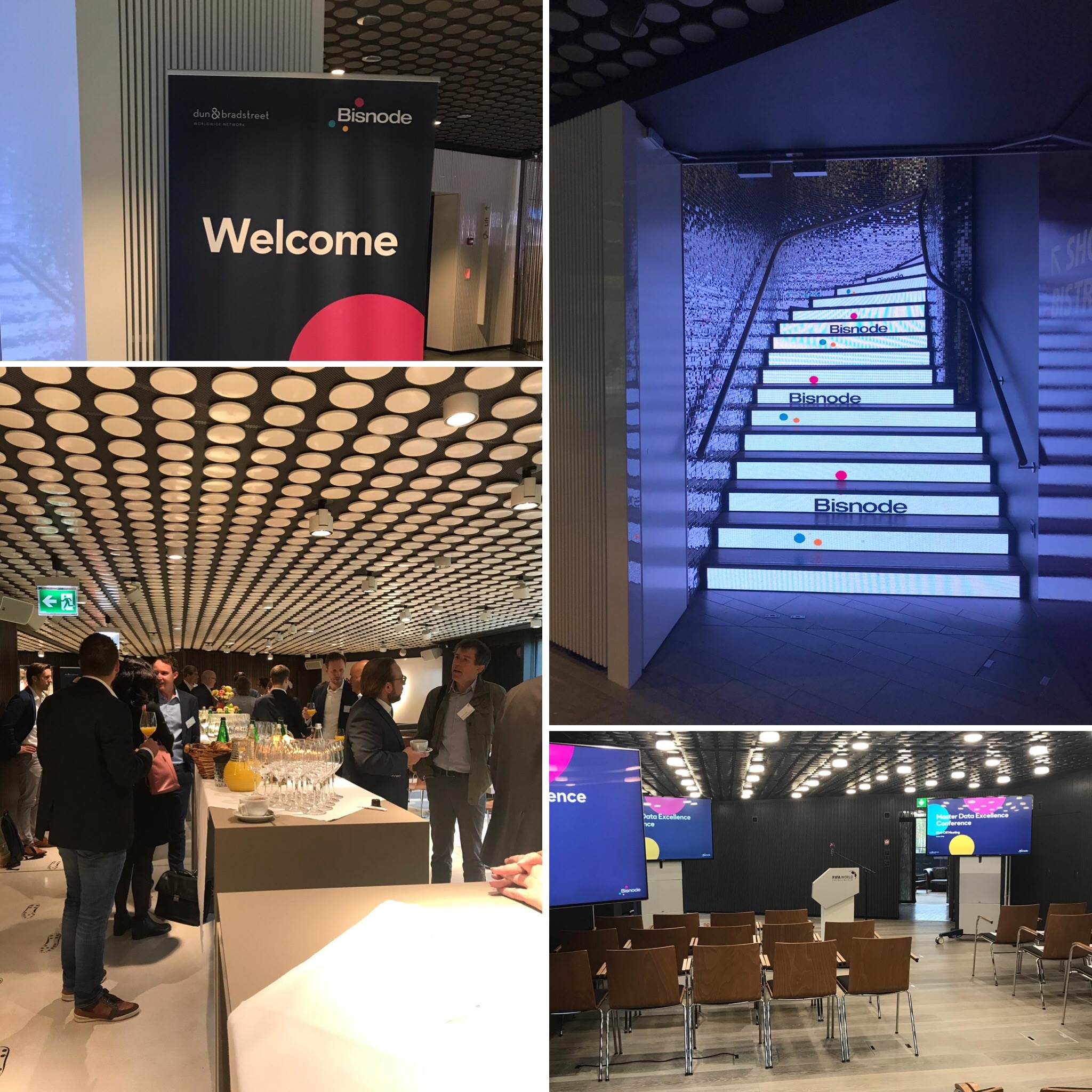 What are the biggest challenges facing companies today?
There are many different. Probably the biggest is to implement master data across multiple departments. It quickly becomes complicated and complex. You have to bring the departments together - they often have very different starting situations and goals. Harmonising and orchestrating all this is a huge challenge.
Where are the companies today?
Many companies have realised that they will have to take master data seriously in the future. After all, they attended the event. However, many companies admit that they are still in the early stages. A few have dared to place themselves in the middle to rather well on the maturity scale. But it was noticeable that nobody sees his company in the top class.
Free infographic
Bisnode and CDQ asked the participants about master data. Download the infographic with the results as PDF for free. Learn the answers to the following questions:
- The biggest challenges in the area of master data
- Your own performance
- Investments in master data
Let's stay right at the top class. The event took place under the title "Master Data Excellence". What makes up this excellence?
On the one hand, you need a clean strategy and a plan that is very often driven out of a business context. As a company, you have to know exactly what you want to achieve - and what the contribution of master data actually is to get there. From this point the implementation begins, where you encounter some pitfalls. For example, it quickly becomes complex in the system landscape. But if you plan, implement, and get the right data in the right way with a consistent system landscape from department to department and thus create a uniform view, then we are talking about master data excellence.
Is there an example of a company that has successfully implemented master data?
Yes, there are many. A particularly good case is that of DPD. They have introduced a new CRM, Salesforce. They have realised that this only makes sense if they get the data under control beforehand. That's what they did and they didn't save any money in this implementation. Now they have a perfect database. Via an interface, they continuously pull the current data from Bisnode into the CRM and even enrich their data with risk information.
Let's talk again about the event. Which speaker do you remember most?
All the speakers were very good. All of them have proven to be absolute specialists in their field. Each presentation had its own unique view of master data. For example, Anna Gleiss has shown very clearly that she has had an enormous influence on global master data management at Siemens over the past 10 years. And although they've been on it for so long, they still haven't reached the end of the journey. Dr. Karsten Thiel von Herff gave a very amusing lecture. He has investigated an actually very serious topic, namely compliance in the field of sports, in a very funny way. That made it very exciting for everyone. Then there are the lectures of CDQ and Bisnode. They gave very exciting insights into topics and cases that really happen - conceptually, but also best-practice-wise.
What do visitors say about Master Data? And what about the experts?
We asked questions and learned exciting things. Watch the video to learn what.